Engagement & Event Manager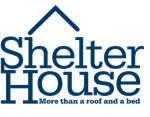 You are a people person. You understand what makes folks tick and you can connect with them no matter the setting. Creative, independent, well-spoken, and detail-oriented, you are committed to using your skills to improve people's lives right here in our community.Key Qualities:
1. Organization. You know what needs to be done when, and you have methods in place to ensure you make that happen.
2. Patience. You can work with expert committee members as well as brand new volunteers.
3. Curiosity. You have a habit of asking "why" or "tell me more."
4. Humility. You understand that no necessary task is beneath any of us when it will advance the mission.
5. Courage. You will try new things.
6. Cooperation. You work well with members of your team and with folks in other departments.
7. Growth minded. You know and embrace that there is always more to learn and do.
8. Deep care for people who have been harmed by broken systems.
9. Passion to do your part to make your part of the world better.Key Responsibilities:
1. Implement strategies to maximize fundraising and outreach outcomes with a focus on community engagement, corporate and faith organization partnerships, and special events.
2. Implement strategies to maximize donor engagement through fundraising and outreach initiatives including annual appeal, employee giving, and special events.
3. Provide administrative assistance to the development team with a focus on website and social media management, donor stewardship, and general development support.Visit https://shelterhouseiowa.org/careers/ to view the complete job description.

This position is full-time and comes with health, dental, vision, retirement, flexible savings, and dependent care savings benefits. Salary is commensurate with experience. Interested applicants should apply online and upload a resume, cover letter, design sample(s), and writing sample(s). Applications are currently being accepted, interviews will be scheduled accordingly, and an offer will be made when a successful candidate is identified. Any other questions should be directed to hr-staff@shelterhouseiowa.org. Shelter House is an equal opportunity employer and a United Way agency.