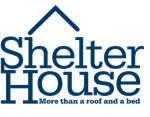 Website Shelter House
Key Responsibilities:
1. Build rapport and maintain positive professional relationships with tenants, service providers, and other community partners.
2. Intervene and appropriately de-escalate crisis situations while providing oversight and supervision so that a safe and healthy environment is maintained at all times.
3. Work within a team of coordinators, case managers, and on-site service providers to ensure continuity of care, this includes attending team meetings weekly and agency-wide meetings/trainings.
4. Record and maintain accurate documentation in a timely manner, including but not limited to collateral contact, medical, face-to-face, and property management.
5. Ensure that individual rights are protected, all services are confidential, and no information is shared without consent.
Click here to view the complete job description.