Permanent Supporting Housing Manager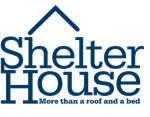 Website Shelter House
Key Responsibilities:
1. Manage Permanent Supportive Housing services and units, so that participants receive high-performing services in accordance with Shelter House policies, mission, vision, and values.
2. Supervise and train a team of staff to deliver consistent and high-quality permanent supportive housing services to all participants.
3. Oversee and maintain the daily operations of the different permanent supportive housing properties.
4. Maintain all client records, files, and reports to ensure accuracy, confidentiality, and security.
5. Work with a team of managers to ensure all emergency and housing programs are working together to achieve high-level outcomes.
6. Provide on-call support as needed.
Click here to view the complete job description.