Permanent Supportive Housing Case Manager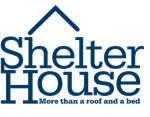 Website Shelter House
Key Responsibilities:
1. Provide case management services to formerly homeless clients so that clients maintain housing, and client's health, safety, and welfare needs are met.
2. Build rapport and maintain positive professional relationships with clients, landlords, service providers, and other community partners.
3. Accurately record and maintain client data and statistics including but not limited to demographics, outcome measures, goals, face-to-face notes, medical information, collateral contact, and grant-specific requirements, and maintain all client records to ensure accuracy, confidentiality, and security in a timely manner.
4. Work within a team of Case Managers and Coordinators to ensure continuity of care, this includes attending team meetings, agency-wide meetings/trainings, and frequent communication with the Iowa City Housing Authority.
Click here to view the complete job description.