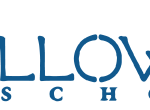 Website Willowwind School
Willowwind School seeks an experienced Development Director to lead Willowwind's giving initiatives and
cultivate relationships with internal and external stakeholders.
Willowwind School's Development Director is a full-time position responsible for building and maintaining long-lasting relationships with internal and external stakeholders while executing and advancing Willowwind's mission. Stakeholders may include but are not limited to current and prospective families, relatives, volunteers, community supporters, alumni, alumni parents, and donors. Willowwind's Development Director creates, promotes and manages key events and programs, develops fundraising plans and strategies, and serves as the driving force to connect donors to our school. The Development Director plans, organizes, and directs all aspects of Willowwind's fundraising to advance giving initiatives and support staff in their pursuit of grant funding for programmatic initiatives. Interested applicants should email resume, cover letter, list of references, and any additional supplemental materials (including a written solicitation sample) that help demonstrate fundraising acumen to Willowwind Head of School, Michelle Beninga at michelleb@willowwind.org.