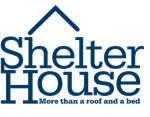 Website Shelter House
Key Responsibilities:
1. Provide food production and meal services that are high quality, consistent, and in accordance with the Shelter House mission, vision, and values to people who are experiencing homelessness in an emergency shelter setting and to contracted meal sites.
2. Keep the kitchen clean, healthy, and safe per local and state regulations.
3. Process food donations to the agency.
Click here to view the complete job description.